What is Pilates?
Pilates is a type of exercise which engages both your body and mind, focusing on core stability, balance, posture, control and breathing. Due to the focus on stabiliser muscles and control through the pelvis and spine, Pilates is particularly effective in the management of lower back pain.
Our Pilates classes are run by experienced Physiotherapists, who are trained in ensuring that all exercise is safe and effective for each individual. Our Physiotherapists will assess each patient to determine exactly which exercises will be the most effective, and if any modifications need to be made. This is particularly important if you are recovering from an injury or have a chronic health concern. We have a maximum of 4 people per class to ensure you get the attention you deserve and the greatest benefit from each session.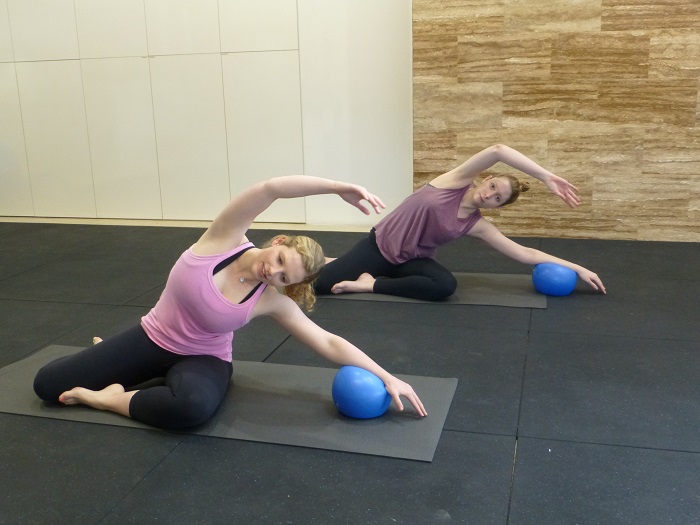 What are the Benefits?
Pilates is a great form of exercise, shown to help tone and strengthen muscle, prevent injuries, and improve balance. Our Pilates classes are a safe and fun way to improve your fitness and learn more about your body.
Some of the key benefits are;
Muscle toning and strengthening
Prevention and management of lower back pain, head aches and pelvic dysfunction
Falls prevention
Increased bone density for those with Osteoporosis or Osteopaenia
Improved flexibility and posture
Prevention of musculoskeletal injuries
Stress management and relaxation
Fee
$28 per class. Claimable through most health funds. Please contact your health fund for rebate information.
Schedule
Classes run for 45mins. Please arrive 10mins early to ensure you are ready for the class start time.
A maximum number of 4 people per class.
Timetable
If you are not a current patient with Berrigan Physiotherapy, you will require a 20min Pre-Pilates Assessment (free of charge) prior to attending your first class.
Please contact us to find out more information or to book a class.