Teegan Smith
One of my favourite things is being able to help someone relax deeply and ease their pain…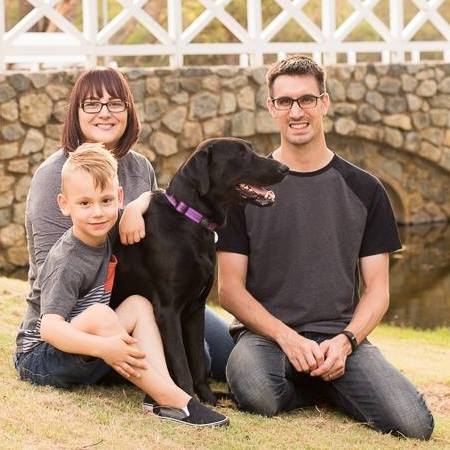 Pain free is only the beginning… Let my passion for self-care and body maintenance help you! In this fast-paced world where technology rules, we are so much more "connected" than ever before, but we really struggle to "disconnect" completely and "reconnect" to what's important.
Making a Difference in the Lives of Others
The mind plays a huge role on how our bodies feel. Chronic stress can manifest in the body and has the potential to cause disfunctions which may result in systemic issues as well as musculoskeletal pain.
For over the past 10 years I have used my skills as a Remedial Massage Therapist to treat hundreds of different people from many varied backgrounds with hugely different lifestyles, bodily ailments and massage expectations.
No matter where you're at in life and what's affecting you, massage may be the tool that helps you live your life better balanced.
Why I Love being a Remedial Massage Therapist;
Being part of a multi-disciplinary team including physiotherapists, exercise physiologists and podiatrists.
Having to think on my feet to deliver a treatment plan that is not only effective for my clients, but also aligns with their expectations.
Massage therapy is a process that allows me to treat the whole client, not just a single piece of a puzzle.
I am constantly learning and developing my skills.
I have experience in the following;
Trigger Point Therapy
Pregnancy Massage using our specilaised pregnancy pillow
Deep Tissue/Sports Massage
Remedial Massage
Soft Tissue Therapy – gentle mobilisation to joints to help get the most out of a massage treatment.
On a personal note:
I'm a mother to a boisterous boy, and another on the way, a wife to a loving husband and together we look after and train our gorgeous black Labrador Violet, who will soon be in training to become a 'Story Dog'.
Story Dogs is a program in schools that allows myself and Violet to sit with students to take the pressure off reading to their peers, and to instead read to us and build their confidence.
I make fitness a priority. I've discovered fitness is a huge part of keeping my mental health balanced (along with my regular massages) and I've recently completed an F45 8-week fitness challenge and placed 2nd in the studio.
Feeling amazing after that challenge, I will continue to strive for improvement maintaining my 6 days a week training and monitoring my diet.